For more than fifty years I have been a psychiatrist entirely dedicated to the cause of the mentally ill. At nearly 80 and for the past ten years, I have dedicated my retirement to humanitarian missions in various African countries. As my long career draws to a close and these missions will soon no longer be possible, I want to share my concern and bitterness about the situation on this continent. How to ignore what appears to be a real tragedy?
Light

Psychiatry: "It's not because we're in Africa that we can do anything"
Among its 1.4 billion inhabitants, Africa has, as everywhere, between 5 and 7% of mentally ill people, who are almost never mentioned, of serious diseases such as schizophrenia or disorders such as autism. And this without counting the psychopathological consequences of wars. The often inhumane treatment reserved for these patients, the violence, the imprisonment, the chaining are largely unspoken, under the rather hypocritical pretext of the "cultural particularities of Africa".
A deafening silence
Over the past ten years I have denounced this silence. In 2018, after several missions with the mentally ill in West Africa – Benin and Ivory Coast, and Madagascar – I wanted to alert the opinions in a book, Fools of Africa, omerta, hoping to draw attention to the suffering of these patients.
The fate reserved for these particular patients is alarming
I have told some of my experiences in the field, I have offered a history of psychiatry in Africa, from the arrival in 1958 of Professor Henri Collomb (1913-1979) at the Fann hospital in Senegal. I have made a complete tour of international publications on psychiatry on the continent, as well as on the health situation in this field, from rich South Africa to Egypt, passing through Kenya, Uganda, Nigeria, Ghana, Liberia, Sierra Leone or the Maghreb countries. .
Light

Psychiatry in Benin: an association's system D seduces Western doctors
I am outraged that the observation is almost the same everywhere: the ratio of psychiatrists per number of inhabitants is terrible and the fate reserved for these particular patients is frightening. Today, four years later, after several missions, again in the Ivory Coast and Madagascar, then in Mayotte, I am releasing exactly the same notice, revised and enhanced, with my latest discoveries. To my previous work on major diseases, I add a particular work on autism, which I had already perceived as the poor relative of mental disorders.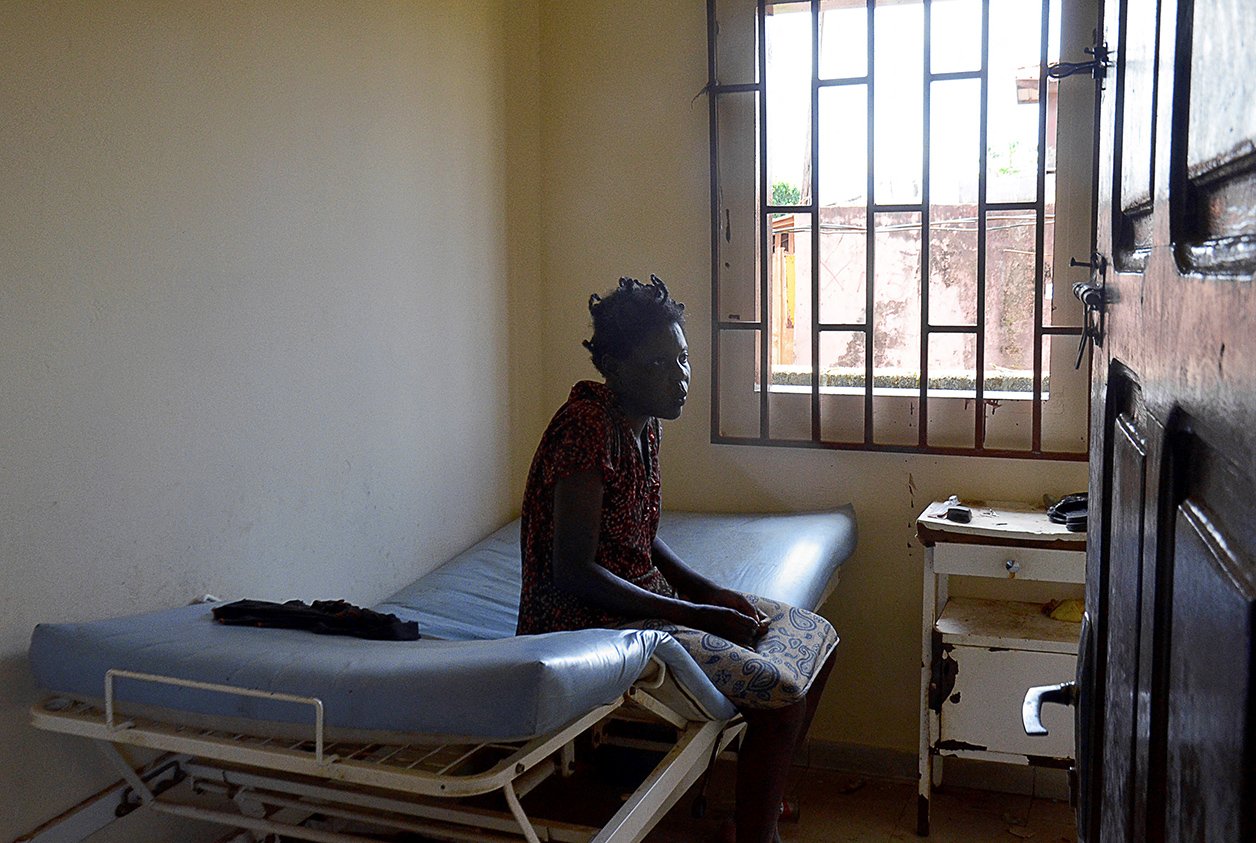 In the twilight of my long career as a psychiatrist, I cannot bring myself to the deafening silence that suffocates mental illness in Africa! I gave my book to dozens of African decision makers and personalities, I tried to alert the French and African media, associations, which often replace the States… but the omerta is frightening!
Prison and violence
In Africa I have lived experiences of intense work: up to 100 daily consultations, trips to the bush, too little or little qualified personnel, often without crossing a single European, hosted in the heart of mental health centers or in families of autistic parents … Honestly, I did not think I would review in the 21st century what I had experienced in French psychiatric asylums in the 1970s, when I was a young intern.
Since it is Africa, we should accept that chained patients
This imprisonment and this violence against which I had fought with so many other psychiatrists of the time. And there I discovered that, because it is Africa, we should accept that patients are chained or beaten with massive doses of drugs, the "retarded neuroleptics" who conveniently knock out patients, often for life! I've also seen patients suddenly die from drug overdoses …
As in the Middle Ages
Over the past decade, I have visited numerous supportive facilities for the mentally ill, often under the wing of the Catholic Church or Western benefactors, or run by autistic parents. I confess that I have known the wonder you begin, landing in wonderful associations. And then it was the time of disappointments, disappointments, when I realized that such a charismatic, well publicized but utterly unqualified leader had ended up extending a dictatorial grip on the care, its organization and even the astronomical funding paid for by. naive or indifferent humanitarian organizations.
We pray, we exorcise, we medicalize heavily, we strike a little …
I discovered the relationships of influence between these leaders – Catholics, Protestants or evangelists -, patients, benefactors and even Western volunteers, under the spell of untiring piety. When I asked embarrassing questions, I was told that God would provide, that it was the design of Providence … a story of a "gift" bestowed by God. And during that time, regardless of the views of volunteer doctors, the patients were beaten relentlessly … "Look how calm and serene they are …"
Light

Ivory Coast: a tale of ordinary madness
Likewise, I have visited other health resorts, the "tobys" of Madagascar, where the sick are clearly chained, as in the Middle Ages. I'm not inventing anything, I have many photos and several photographic or audiovisual reports that testify to these practices that are still too widespread. We pray, we exorcise, we medicalize heavily, we strike a little, we go on …
Move heaven and earth
Obviously, however, not everything is gloomy. I have also seen, elsewhere, interesting, even fascinating things. In the Ivory Coast, I lived and worked in a place run by the Sisters of Charity, courageous women who had gone through serious political events and internal struggles to defend themselves from the aforementioned famous leader who wanted them to swallow it raw. I attended in silence, I the incredulous doctor, the blessings before the meal; but above all I worked well, in freedom, in a situation of total independence and transparency.
Light

Morocco: despite a government plan, mental health still suffers
Finally, with autistic children, especially in Madagascar, one of the poorest countries in the world, I also experienced extraordinary adventures, welcomed by volunteers, most of the time young women, who never spoke about religion, but who moved heaven. and land so that I could diagnose children with autism at the rate of five long exams a day. Because autism, one of the great themes of my medical career, is present in Africa as elsewhere. And unfortunately, it's still too often associated with a divine curse, witch children, or even the reincarnation of the Devil.
As for the West, it it does not matter damn…